CONTEMPORARY / POURED

MODERN / LAND, AIR & SEA

ABSTRACT

REALISM

NEUTRALS

SURREALISM

IMPRESSIONISTIC

DIGITAL COMPOSITE PHOTOGRAPHY

PHOTOGRAPHY NATURE & SCENIC

Creating art is most rewarding when it is a process of discovery.
By working in more than one style, my work affords me
more diverse challenges and constant renewal.
LISA CUSCUNA
Original Paintings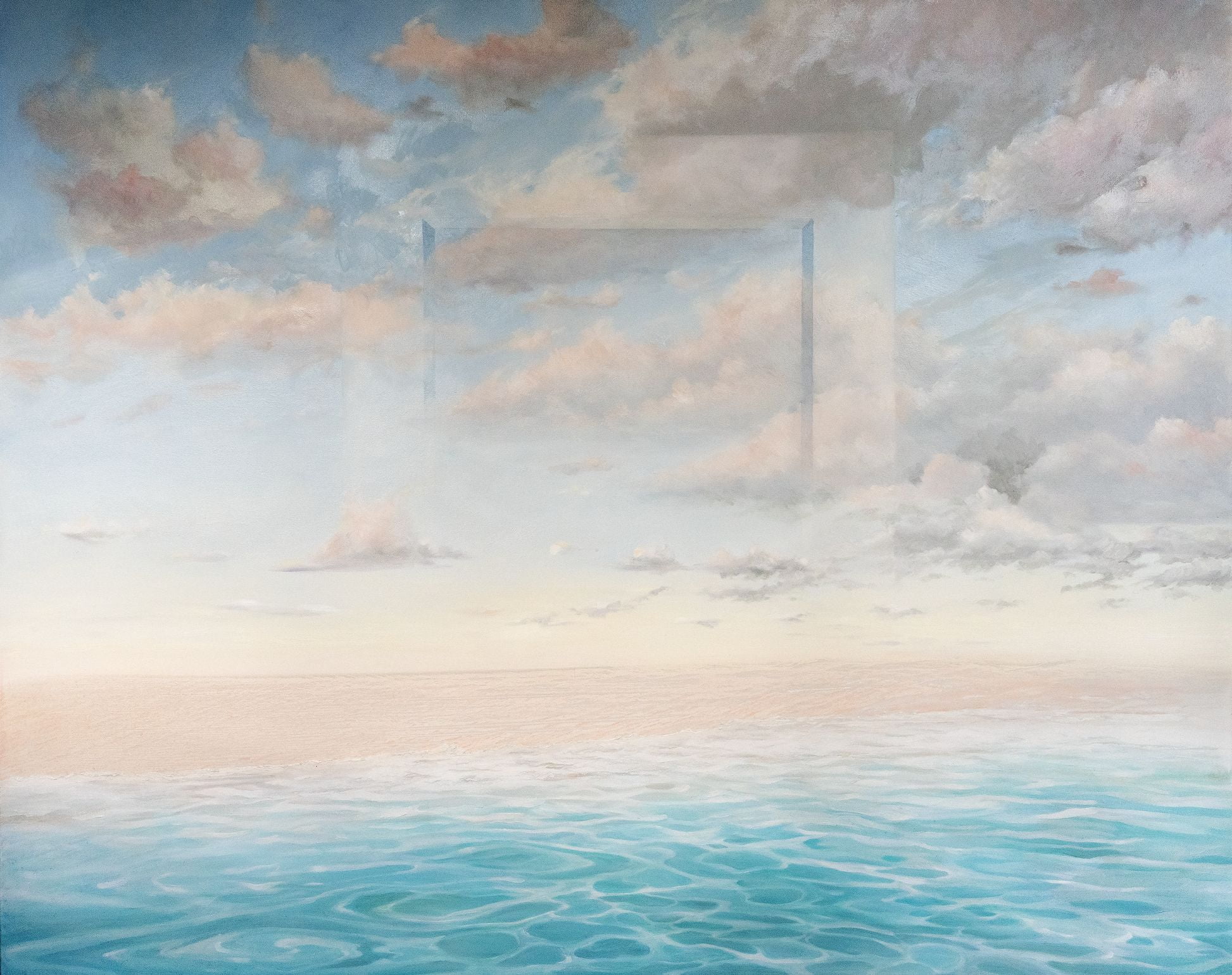 All of us have experienced a desire, a dream or realization…. that makes change, moving on or growing the next step in our lives. When that realization occurs, we are often compelled to leave some things behind as we move forward into the future. The doorways, windows and portals in my paintings represent those compelling steps that life requires for us to change and grow.

LISA CUSCUNA – is a graduate of The Cooper Union School of Science and Art. A Filmmaker, Artist, and Photographer for 40 years, her work is on display in various installations around the world.
MAJOR INSTALLATIONS & SHOWS
RFA Decor, Boca Raton, Florida – November 2023

C. PARKER GALLERY, Greenwich CT. Fall 2023
HIGH POINT- North Carolina – Spring 2023
FATTAHI – New Canaan Art Gallery – 2022
"The Fluid Palette", LAA Gallery March 2017
WILL FERRELL – "You're Welcome America" Broadway show – Scenic Projection 2010
JANE EYRE – Broadway Musical – Scenic Projection Design 2001
THE NY PLANETARIUM "Black Holes – Gravity's Ultimate Triumph"– Film – 2001
PETROSAINS TWIN TOWERS "entry ride" – Kuala Lumpur, Malaysia 2000
GEORGE W. BUSH Presidential Library "A Day in The Life" –Videowall Design 2000
INTERNATIONAL OLYMPIC MUSEUM – Video wall design-Lausanne Switzerland, 1999
SEIGFRIED AND ROY – Las Vegas Mirage Hotel & Casino –Scenic Projection – 1995–2007
 Her oil paintings and photographs have been exhibited at THE LOFT ARTISTS GALLERY in Stamford CT, the "KAREN LYNN GALLERY" in Boca Raton, Florida, FATTAHI NEW CANAAN ART GALLERY, in New Canaan, CT,  ZORYA GALLERY, in Greenwich, CT,  the CATE CHARLES GALLERY, in Stonington, CT. and RFA Décor, a division of ROSENBAUM CONTEMPORARY GALLERY, in Boca Raton, Florida.
The process of pouring thinned oil paint has been a favorite technique. Paint is used as a foundation in liquid form, manipulated by tilting and adjusting the surface of the canvas. This process provides an array of textures and color that are spontaneous, invoking a feeling that the paint itself has created the work. Often the involvement for me is one of restraint and observation. Waiting is often essential to achieving a composition that is rhythmic and unfettered. One color is often left to dry before anotheris applied from a different direction. The result is a composition of translucent color. Finally, a simple line or stroke with a brushor palette knife completes each work.